FAQ Shop SOLOMIO
When will I get my SOLOMIO?
After receving the payment, SOLOMIO will be customized and shipped within 48 hours.
Average delivery times: 1 week.
Need I a PayPal account to pay?
If you have a PayPal account, you can pay by it.
If you want to pay by credit card you can always do it through the PayPal site in total security.
You will be redirected to the PayPal web site where, without registration, you will be able to choose to pay by credit card just clicking on button "Pay with Debit or credit Card"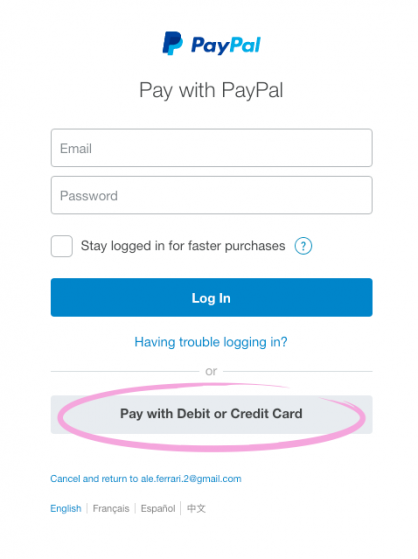 What are the accepted credit cards?
Paypal accepts the most common credit cards, you can refer to the PayPal website.
I had trouble paying with PayPal: what should I do?
You can repeat the order and proceed with a new payment; the previous order will not be considered